Posts

12

Joined

Last visited
CrazyRandomzZ's Achievements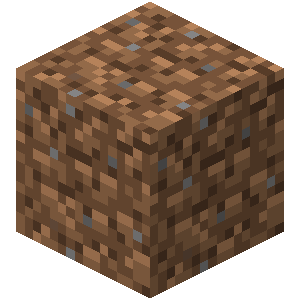 Dirt (1/9)
0
Reputation
hey guys here is my 5/5 tutorial for Attack Of The B-team Today is not so much a tutorial more a show case for some extra mods i would LOVE to see added to attack of the B-team. Roguelike Dungeons Extra Utilities just for fun Dirt Bikes mod Enjoy https://www.youtube.com/watch?v=N6bnOQ40cy8&list=UUKiqmFZdcd5j0PHRfdaOaSg Other Tutorials

ahaa i was wondering if there was something that converted them ill try that out. anything else it works with i know there are a few items in the game like the gems?

exactly the same thing here, if you leave it for about 60 seconds it comes back on (depending on spec of computer) From my test i have found it is a hardware acceleration error, are you using AMD chipset/CPU?

hey guys here is my 4/5 tutorial for Attack Of The B-team Super Simple Tutorial explaining how to get to the tropicraft relm, not a hard task but some dont know, hope this helps Enjoy https://www.youtube.com/watch?v=aN3BS3X4xeE&list=UUKiqmFZdcd5j0PHRfdaOaSg Other Tutorials

ah i was actualy meant to add an annotation for that, after i recorded i googled it and found it, so now i have linked in description and gave you credit for reminding me, also added annnotation, thanks

hey guys here is my 3/5 tutorial for Attack Of The B-team Today i have done the ancient staff to allow you to get the the promise lands, finding the ores is the hardest part, i tell you the common places to find them and how to craft the staff Enjoy https://www.youtube.com/watch?v=btsnzWtrFsg&index=6&list=PLm2uVVj3pMjPj9ySBeqfprfO8CCSTJZVR Other Tutorials

Yeah its more focused at the new players of aotb players,

from my experience, i have rarely lost any items, more often then not its caused by micro blocks around the interface, blocks are shot way out of sight some times ending up under ground, a simple way around this is having an input chest and an output chest, having the items drop out of the system is not the best way to use the system but it looks good and takes up less space as its only one input chest. as far as crashes are concerned, nothing has happened to me yet, but that's for the warning, ill keep a close eye on it

hey guys, quick tutorial for genericB's storage system, this system uses the item transport pipes, included crafting recipes and all the need to know hope this helps, this is 1/5 of my tutorials, for advanced genetics tutorial. click annotation at the end of the video Enjoy https://www.youtube.com/watch?v=hnV_sHhu5lI&list=UUKiqmFZdcd5j0PHRfdaOaSg Hang in for more tutorials to come

Hey Guys here is one of 5 tutorials ill be posting over the next week, hope this helps https://www.youtube.com/watch?v=Fq1oMTHJras&list=UUKiqmFZdcd5j0PHRfdaOaSg 4 more tutorials are on the way, watch here https://www.youtube.com/user/crazyRandomzZ thanks for watching

hey i made a quick video showing a preview for some upcoming tutorials, please take a look you might learn something not so much for the hard core ATOTBTers n00bs and such but hey you never know 5 awesome tutorials in advanced genetics getting to the promise lands getting to tropicraft installing more mods router request pipe system https://www.youtube.com/watch?v=7wdjiZYaQwk feel free to subscribe for more Out on my Channel, advanced genetics tutorial and storage system (item transport pipes)

So as far as it goes the only way to get shiny ingot was to pulverize ferrouse ore, with only a 15% chance it kinda sucked, just made a quick tutorial videos showing a much faster and more efficient way of getting it Hope it helped. https://www.youtube.com/watch?v=oYA-AqQbTqk I plan on doing more tutorials, if your stuck then just ask me and ill see if i can figure it out for you Extra Utilities MOD for A.O.T.B.T!?!?! Roguelike Dungeons MOD A.O.T.B.T!?!?!