Posts

9

Joined

Last visited
Recent Profile Visitors
The recent visitors block is disabled and is not being shown to other users.
Got_Donuts's Achievements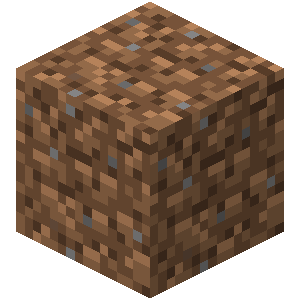 Dirt (1/9)
0
Reputation
Name: Age: 28-34 IGN:Got_Donuts (myself) Va_Jay (wife) Why you want to join: We are looking for a quite server to play minecraft on with friendly, like minded people. Favorite Mod: Carpenter's Blocks Skype: None but can sign up if needed. I have used ts in the past.

I think the server may be acting up again, it has been failing to connect for a few hours now.

Is the server acting up? I was able to connect for a few seconds but then it had a java socket error and now it seems the server cannot be contacted. EDIT: All seems to be well now, not sure what happened.

IGN (Minecraft name) - Got_Donuts (Myself) Va_Jay (Wife) Age - 28 & 34 Why do you want to join this server? - I am looking for a awesome modpack and friendly server to play on. We are both new to this pack and are sure to have lots of questions. We are looking to join a friendly and diverse community of like minded gamers, who will not mind a few dozen or so newbie questions about the modpack. I like to build fancy machines and items while the misses likes to explore and mine. How often would you play? - I would play more often on the weekends and before work, her schedule is a bit more random as her work schedule is not defined. Do you use Teamspeak? - I have in the past and am willing to, I doubt she would care to wear a headset. Any other info you feel is necessary - I'm looking forward to playing some Attack of The B-Team with everyone. I am a college student as well so when the semester starts things tend to get more hectic, so my play schedule will vary then.

Name: Nate Minecraft Username: Got_Donuts Age: 27 Your long term minecraft project: I have always wanted to build an airship laboratory Why you want to play on this server: I am looking for a small community of friendly players to game with.

IGN: Got_Donuts Age: 27 What country are you from? USA Why TotalAttack? I am looking for a smaller server to play on and a friendly community. This sounds like that. Would i find your name on MCBANS? If so why? I have never been banned. Do you agree to the rules above? Yes I do​

User: Got_Donuts Country: USA Age: 27 Looking to find a nice laid back place to chill and build some machines. I am not the most experianced player by any means and am sure to have plenty of random questions. I have set up a few machine shops before in survival and other servers though. I am a college student so my play time may vary.

IGN: Got_Donuts Age: 26 Country: USA Tekkit Experience: A few weeks tinkering around with both minecraft and tekkit lite. I am a newbie and will be full of questions. Do you have a Mic: Yes Are you able to use Teamspeak?: Yes, but I prefer not to. Reason or Reasons for wanting to join?: I am jooking for a nice community of people to learn and play minecraft with on my endless adventure of playing virtual legos.