Posts

5

Joined

Last visited
Recent Profile Visitors
The recent visitors block is disabled and is not being shown to other users.
Periapse's Achievements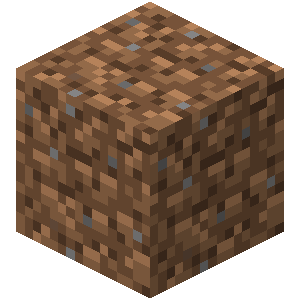 Dirt (1/9)
2
Reputation
Thanks for applying! Your friends are welcome too. Check your skype!

Welcome aboard! Check your skype for more info.

158.69.226.41:25573 THIS IS A WHITELISTED SERVER! Server Info The server is hosted in North America, but even players from as far as Australia get decent ping, and has a 99% uptime. Any scheduled closures or maintenance will be announced in advance. Intel E5-1650v3 3.5GHz+ CPU, 1.5G ECC DDR4 RAM, 1Gbps uplink. Description I played the original Tekkit and Tekkit Lite many years ago, and always had the most fun on small private servers with a focus on the community. So, I decided to create my own! The server is brand new, with a bountiful land to stake your claim on. PvP and griefing will be possible, but also heavily discouraged and only appropriate in certain circumstances. Excluding Mystcraft, there will be no banned items, so that you can bring your unrestricted SSP gameplay into the multiplayer realm. The main theme of this server is to create a semi-realistic political and economical server, that will have a central business district, companies and an economy using the items provided in game. It also has a slight roleplay aspect to it, where players should talk to each other as if they were actually in the game, but this will not be enforced. These are all long-term goals though, for now we just need to get building! Plugins We're working on this! Rules Use common sense and courtesy when talking and pretty much doing anything. We're all friends here! No cheating or bug exploiting! Be nice and tell us when something happens, you may even be rewarded. No advertising things outside of the server. If it's your in-game shop, however, advertise away! Try to minimise the amount of lag your machines create, it's for the benefit of everyone. Please be pretty with quarries - put them far away from the spawn area or even better: build them underground. Terraformers require staff permission! Limit your conflicts between other players to your own and their stuff. Don't go full Superman with all the collateral damage! The staff's word trumps all, just accept their decision and move on. This list of rules is subject to change at any time. Pictures None yet! They'll come as the server grows. To apply - simply complete the application below! Minecraft Username: Skype (not necessary but preferred): Why do you want to join?: What aspects will you bring to the server?: How often can you play and timezone: Anything else?: Thanks for taking the time to read and apply! We're also looking for staff, talk to me about it in-game.

IGN - Periapse AGE - 16 Time Zone - AEDT (+11:00) Name - Nick Why you want to play? Why you like Minecraft? - I used to play Tekkit back in the old days when it was just Tekkit and Technic. I only found myself having fun on small and community-orientated servers with few plugins that emphasised the use of the game itself, rather than a bunch of fancy-pants plugins that, in my opinion, ruined it completely. This server seems like a place where I can enjoy myself and get to make new friends.