Posts

4

Joined

Last visited
Recent Profile Visitors
The recent visitors block is disabled and is not being shown to other users.
Capio13's Achievements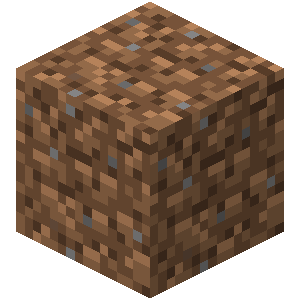 Dirt (1/9)
0
Reputation
Okay, First off, thanks so much for pointing out the cache files and the old versions, I have now fixed that. I also fixed the bin folder with the modpack.jar and such and got rid of the crash-reports. But it is still defaulting to a fresh forge install? Any ideas? DL: https://www.dropbox.com/s/r48h60ffnnpkbij/EOI 0.2.1.zip?dl=1

So I have been working on a modpack of mine lately, recently switched computers to a higher end one, and here I am working on the first update I have done for this modpack since I got the new pc. I make sure to test to make sure all the mods work together in a test pack, and then I decide to zip up the mods,scripts(for crafttweaker), llibrary, coremods, config, cache, bin, and the .mixin.out folder into one neat folder like I have done in the past. So here i go and upload the folder onto dropbox and test downloading the update through the technic launcher, instead of the name of the folder, it starts downloading a folder with the name of the version it is on the website, and when I launch it, it is just a fresh install of forge with none of the mods or anything. I don't know what went wrong in the process, but I need some help. Here's the DL Link and the modpack link. DL link: https://www.dropbox.com/s/nn2zia9l4g9u6sa/EOI 0.2.0.zip?dl=0 Modpack Link: https://www.technicpack.net/modpack/eoi-devbuild.1783065 TLDR; It is defaulting to a fresh install of forge with no mods even though I have done the exact same thing I did in the past.

A journey with next to no end! Modpack link:https://www.technicpack.net/modpack/edges-of-infinity.1770571 Discord link:https://discord.gg/uCscFpNNkk Welcome to the Edge of Infinity, impossible you might think, but when you step into our modpack, it will seem all too real. Enjoy adventuring in the overworld finding unique biomes, dungeons, or go down below into the Nether which is more vibrant than ever, even The End is much more involved now. But The End isn't the end of the story, enjoy going to whole new dimensions, becoming a master at a certain skill, or even just becoming familiar with your class, which includes custom skills and spells for you to experiment with! This is a modpack for those people who feel tired of always hitting the endgame of modpacks and getting bored with them, but also don't have a lot of processing power for those huge kitchen sink modpacks. This includes famous mods such as Ice and Fire, Doomlike Dungeons, DivineRpg, and even AoA(Nevermine)! This modpack was also designed to help encourage exploration with mods such as Dungeontactics, Journeymap, and even Enchantingplus to disenchant all the items you find to make your current gear even better with unique enchantments! The main highlight of this modpack is the class system introduced by MKultra! Which lets you play classes such as being a Druid, a ranger, or even a nether mage! There are even more classes to play as and explore during your time exploring the realms! We have a full list of mods on the modpack listing above, and we even have a discord where you can report bugs and suggest features to be featured in future updates!