Posts

14

Joined

Last visited

Days Won

1
Recent Profile Visitors
The recent visitors block is disabled and is not being shown to other users.
raf's Achievements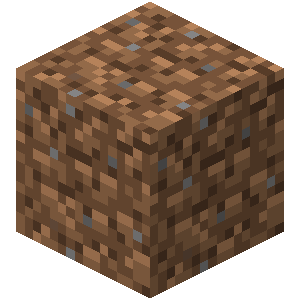 Dirt (1/9)
3
Reputation
I might drop by. acc name is HinnomTX. I've posted some servers here before in the past. The pack is basically dead but brings up good memories. grtz

I was wondering why there was nobody online. Sorry, I made a scheduled restart every 4 hours now, that should keep memory issues out.

Frost_Miner reacted to a post in a topic: [New Server]No Rules - HinnomTX[PvP][10 slots][no banned items]

No Rules - HinnomTX[PvP][10 slots][no banned items] IP: 37.59.144.206:25565 I decided to open a small server because of the previous post. no rules, pvp, griefing, all allowed. We'll see what happens.

can you enable flying in the config file, getting kicked for using power armor jetpack.

It seems this server changes modpack whitelist once a week, Asking people for donation that got whitelisted and then changing the modpack looks like a scam to me. I recommend not trying to get on this guys server. Time is only wasted. About 5 hours of mine. Greetings, Hinnom

IGN: HinnomTX Age: 24 Country: Belgium Tekkit Experience: I think about 4 years Reason for joining: Looking for a small server to play on with a friend who is also applying here; Mr arty mac fathus! To teach him the ways of Tekkit Lite. Please consider adding us.

still the same, 2 diamonds again. it says Banned item confiscated. Reason: May craft banned items which would then be confiscated, wasting your ingredients. I'm made 7 so far in a project table. in a crafting table you cant pull it out. But in a project table the item dissapears after you get it out.

item "laser" is banned, the one for assembly table. I need it to make circuits and gates. Can it be unbanned? it confiscated 6 of those that I made. 12 diamonds etc.

could you enable flying? Flying with the jetpack upgrade from power armor kicks a player.

I'll keep an eye on this server, meybe add acces to /sethome.

IGN: HinnomTX Age: 23 Discription: I live in Belgium, studied engineering and am now a working to earn my spot in this world. Tekkit Lite/mod expierience: I played mincraft/mods like a lot and for a few months started playing a lot again. I'm searching for a server that does not ban me for building in the end or loading 2 chunks of the world because that is the only thing available on the minecraft market (just happened). I used to have my own pvp tekkit lite server with some friends and after that some ftb server. I've been keeping an eye out on the server lists for a gem to pop up. I'm curious now. griefed/stolen?: I've played a lot of pvp servers and there yeah, I stole from the rich and gave to the poor. It is not allowed on this server, it wont be part of my gameplay here then. Skype: I'll PM this one

and meybe stop spawning in HV solar panels as admins?

We'll here is my review, this is a pvp server, all buildings above ground are destroyed. Most players dig underground for shelter but still have a chance on getting raided. Thats the way it goes on the server. The second day I was on the server I got killed by someone and that person went off with my irridium plates and looted my base, well that was stupid but I'll have to live with it. A few days later I found a base myself and raided it. A half an hour later the admin shows up and bans me for raiding... PVP? no? so its not a pvp? Why then when you respawn does it say, "you can now fight other players"? Dont ever go on this server because they can't stand losing.