Posts

11

Joined

Last visited
Vegeta_RES's Achievements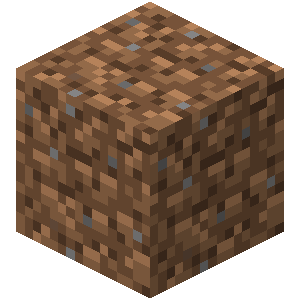 Dirt (1/9)
0
Reputation
Totally agree polly my last hexxit server I use to play on had a good gender mix, it made for some interesting RP storylines, we did an SAO theme one time. Anyway, xfingers I make the server

IGN: Vegeta_RES Age: 32 Why do you want to join: I've been looking for a community of mature players for a while Strengths in Minecraft: Quick learner, I'm not a builder of very large things, but I feel like I'm a good builder, so themed buildings etc, not just square blocks How many years have you been playing MC:1 and a half years How much will you be playing: at least 2 hours a day Microphone: Yes Will you be posting vids to Youtube: Yes, but nothing yet, I'm looking for a nice small community to make vids with. I really enjoy AotBT and want that to be my first lot of videos, but I want to be a part of a server. I've done some things on other open servers and singleplayer. I'm making a trailer/promo vid of sorts at the moment, to go on my channel. Youtube channel: MaoriAvatar Channel

Thanks Brink, I've just joined a server, appreciate the invite. Can a Mod please delete this thread now thanks

Hey Wolfy, you can remove me from the running, I'm going to join another server, thanks for the consideration, I hope your server goes off without a hitch. Good luck everyone!

Advanced Genetics looks real cool, just reading up on it on the wikia page, I wonder if I can get enderman teleport gene hmmmm, very interesting possibilities. I love learning new things

So Im in with a chance, xfingers - Ent Morph FTW!!

Your minecraft username: Vegeta_RES One interesting fact about you: I have a PhD and still prefer gaming over that accomplishment LMFAO XD Best thing you think you have built in vanilla (doesn't matter if you haven't played much I'm just curious): Well, I didn't stay too long in vanilla before moving to mods, though nothing has changed lol, I started mc march 2013 I would say my Battle Tower with hidden piston doors (it took a little bit getting use to redstone and keeping them hidden!) Best thing you have built using mods: My hidden bases using the SecretBase Mod oh and my crazy chocobo farm/village when I was in Hexxit. what kind of minecrafter are you (redstone/technical guy, adventurer, builder ect.): I'm probably the crafter/builder. I like to craft things from different mods and put them together, I don't do very large builds but I still try to have a theme to my buildings, so not just a square wood hut that just gets bigger, but a tower maybe with a building that has at least the shape of a house. It's probably worth adding in that I've been playing AotBTeam since release and have really enjoyed it, and so I want to start my first YouTube LP series focussed on AotBTeam, so if it is allowed I would love to record while using your server. I found it boring trying to record on a single player so yes I would like to interact with a tight community and record some LPs

Your IGN: Vegeta_RES What is your age? 30 (I only started playing MC last year, got curious ) Why do you want to join this server? I have been looking for the right A0tBTeam server, small community who are active and are keen to meet new people Are you a explorer, builder or crafter? Crafting and building interest me with 20% explorer (finding biomes) I dont do large builds but try to do cool ones. What do you expect from this server? A server with a great community on the people side and with minimal lag, understanding that there will be lag at some points. Are you going to record? Yes, one reason for searching for a good server is so I can start recording. This will be my first time and I have really enjoyed this modpack. Are you willing to donate? If I enjoy my time on the server then definitely, I have donated to other servers in the past, that I have had a good time on. Are you good at building? I think I'm ok, but not on a grand scale. How much knowledge do you have about this modpack? I think I've gone thorugh about a 1/4 of the modpack but really enjoy it I've been playing since release. Wolf or lion? Wolf

Hi, I'm looking for a B-Team YouTube server, I'm a noob YouTube and want B-Team to be my first lot of videos, but I would like to be a part of a YouTube server. Also I'm 30 so I'm looking for a server with more mature players, I don't have anything against 15 yo's but I don't want to be the only "old" guy on the server lol. Anyway it would be great to be a part of a server with other youtubers where we can prank each other, while still recording our own stuff. Here are some details about me: 1: Minecraft Name: Vegeta_RES 2: What country do you live in? New Zealand 3: Will you be uploading to YouTube, if so what is your YouTube channel? Yes, https://www.youtube.com/channel/UC9sV4gnCBBSsp7HALo3fahw - Nothing uploaded yet 4: How many times a week do you plan to be on? At least a couple of hours each day 5: How old are you (You do not have to post on the forum if you do not want, send it to me in a private message!): 30

Hi, am new to hexxit, have been looking for a while, most servers are old and looted completely or dont work. Am having issues connection, it just says I cant connect, will try again later so hopefully I get to meet up. Looking forward to trying out the chocobo stuff. In the meantime I'll give some other servers a go.