Posts

9

Joined

Last visited
Joppysaus's Achievements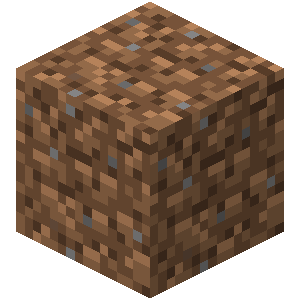 Dirt (1/9)
0
Reputation
IGN: Joppysaus Age: 18 Skype: I would like to keep this private a bit, so ill tell you on the server. In game skills: i know quite a bit of all the mods and I love working in a cooperative group Why you feel you should be accepted: I think i could really help people out on the server

Ingame Name: Joppysaus Age: 18 Why you want to join: I Love playing in a community, and i got really bored off playing alone Location: Netherlands How well do you know this mod pack: pretty well, i've been playing it for about a month Do you agree to the rules? sure

Minecraft Name: Joppysaus Skype Name (required): joppysaus.minecraft Age: 18 Experience with Attack of the BTeam! (1-10): 6.5 Favorite Mod: Minions Have you reviewed any mods? - Do you plan to record? - What should you love? - What do you like to do in Minecraft? Everything, but mostly just cooperating in a community. Why do you want to be on our server? I love helping out people so maybe, if you have such a rank, a Helper? What else should we know about you? I Live in the Netherlands so i might be online on weird times.

RL Name: Jop In-Game Name: Joppysaus Skype: joppysaus.minecraft Age: (14-20) 18 Why Have You Chosen To Join This Server?: I've already found 2 other B-Team servers, but they were offline a lot and i really hope to find a server here on which i can play often How Experience Are You With The Modpack: (Rate: 1-10) 6.5 What Are You Wanting To Do On The Server?: everything actually, I dont really build amazing structures but i love to just be in a community and help out others.

In-game Name: Joppysaus Age: 18 Home Location: Netherlands Why do you want to play on this server: I love playing in communities, and I always try to help out the people on the server. I havent found a nice Attack of the B-team server yet, and I hope this will be it!

Name: Jop Age: 18 In-Game name: Joppysaus How much do you know about the Modpack: I've been playing it for a few weeks only, but i watched a ton of videos. Why should i pick you: Im the kind of person that loves to hang out in a community. I help out other players and try to make the server a better place Are you a Adventure/Builder/Crafter: mostly an Adventurer, i mostly just go around and discover new places. Im not a guy that builds amazing structures but i like to build something nice.

IGN: Joppysaus NAME(OPTIONAL): Jop AGE: 18 LOCATION: Netherlands JOB: Still in school SMOKE? DRINK? Smoke, weed sometimes. Drink: Yeah, I go clubbing quite a lot NIGHT OWL/ EARLY BIRD? hmm, mostly night owl id say Know any good seeds to use for a map? not really Know any good mods that we could add to AotBT? No, but maybe basic plugins that allows commands like /sethome and /claim I hope we'll be playing soon!