Posts

6

Joined

Last visited

Days Won

1
Recent Profile Visitors
The recent visitors block is disabled and is not being shown to other users.
MrSleeeeve's Achievements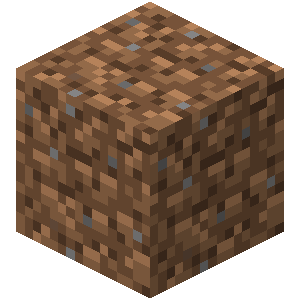 Dirt (1/9)
2
Reputation
ShadowWolf_II reacted to a post in a topic: [1.7.10]AnotherRandomServer[Whitelist][PvE][20 Slots][The 1.7.10 Pack Version 0.9.4(Recommended)]

So this is just a small server that uses one of the best mod packs I've ever found. It's ran off of a server I built and maintain, so I cant really guarantee anything, but I will try whatever I can to make sure its not terrible. It should be up pretty much 24/7 unless there's a power outage / (hopefully) planned maintenance. So far its just me and a few friends that play. I am looking for players who want to be a part of a cool lil' community. PvP is enabled, but pretty frowned upon, we just want to play to build and have fun. It uses the pack linked below, with a few additional admin-y type mods. Like ServerTools, MyTown, and Opis. Nothing is disabled but, but MyTown is there just in case. The Rules: 1) Don't be a dickhead. 2) If you don't understand what that means you don't belong on the server. Server Info: Pack: http://www.technicpack.net/modpack/the-1710-pack.453902 Host: PM me or reply to this thread if you're interested, and I'll white-list you. (or join the servers discord) Port: Default

Jon_ reacted to a post in a topic: [1.7.10]AnotherRandomServer[NO Whitelist][PvE][20 Slots][The 1.7.10 Pack Version 0.8.5]

so my friend doesn't have a forum account so I'm applying for him IGN: Boitet Age: 16 Build and Create Others: I like communities.

yea guys sorry. Its just been bug filled and too laggy, im shutting the server down, until it get a little more stable, ill keep the world sp if you guys stumble across my server again, you'll have your stuff.

Hey all, Im making a new tekkit like server that will be 24/7, NO LAG, No banned items. IP: Owners: super1395, jsanchez23 When first opening tekkit, goto options, then tick always use developmental builds. Plugins -Essentials General Server Rules: No QQ'ing Dont beg Admins or Op's, I'll slap you. PvP Allowed Team up and grape, or Lone Wolf All you have to do is download the Technic Launcher here, When it loads select Tekkit Lite in the top left.