Posts

8

Joined

Last visited

Days Won

1
Ssssynopsis's Achievements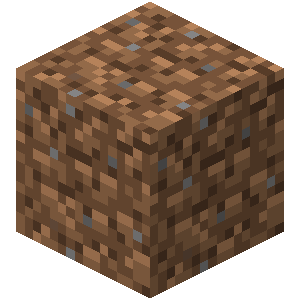 Dirt (1/9)
13
Reputation
The whitelist has been updated to include the following: supersmartypants JustinIzHeer Pinderrr AshStorm_

The whitelist has been updated to include the following: NoobyOps Shiftykid34 WolfAslyum Misa1029 Lorelei115

We are now accepting new applications.

The whitelist has been updated to include the following: Lapet boojiboo SlickWeng Absolutely. You're allowed to do anything on this server as long as it's not done with malicious intent. Applications are currently closed to control server growth.

The whitelist has been updated to include the following players: bamlaab ttanger jack3chu alexott91 Harrysix2 TheBriggz Alexott91 - I've added you to the whitelist, but the server is hosted in the southwestern US. You're welcome to play with us, but you may experience lag or other connectivity issues. To anyone not on the list, don't take it personally! Just trying to keep the community small.

The current whitelist has been updated to include: Bergmannsteinski Tree_Beard1029 CrAzYgOoNi3 MiningKK Mekan Nineteen_ Lorriyan curtissimulation oc74ne wesleyqazxsw waywardsons See you guys in-game!

Note to any new players accepted - Please try to build any permanent settlements away from spawn for now so that we have the opportunity to construct a Spawn Town if we want. Thanks! Heya, I've been looking for a small, community-based, mature server for a while now and after some mixed results, decided to make my own! I don't wanna bore you with a long introduction, so let's talk features: -The server is, for lack of a better term, a "vanilla" modded server. This means no banned mods, no significant plugins (such as protections, economy plugins, etc.), and no additional game-changing elements. It's simply straight-from-the-box AOTBT. -The server is focused around a small, friendly community. Not many applications will be accepted (to keep things tight-knit), and only those who are sufficiently articulate and mature will be considered. -This server has no hard-and-fast rules. This doesn't mean things like griefing and harassment won't be dealt with - it simply means that we rely on our own common sense instead of having to be told what to do. Just try to be a person that people want to play with. -The world is hosted via a 2 GB standard Cubedhost MC server. This means that lag should be minimal for a community of our projected size and it will be online 24/7. If you're interested in a server like that, just leave me the following bits of info: Your IGN: Your age: A short blurb about why you want to play on this server (What you're looking for, what you'd be excited to do, etc.): Finally, the IP for the server is Antlers.mymc.io I look forward to playing with you guys Current Whitelist: Bergmannsteinski Tree_Beard1029 CrAzYgOoNi3 MiningKK Mekan Nineteen_ Lorriyan Curtissimulation Oc74ne Wesleyqazxsw Waywardsons Bamlaab Ttanger Jack3chu Alexott91 Harrysix2 TheBriggz Lapet Boojiboo SlickWeng

IGN: Ssssynopsis AGE: 22 HAVE YOU GOT BANNED ON ANY OTHER SERVERS?: No, I haven't. WHY YOU WANT TO PLAY ON THE SERVER?: The AOTBT Mod Pack is perfect for groups - I'm looking for a tight, friendly community to play with. HOW WELL DO YOU KNOW THE MODS?: Very well. I've been playing AOTBT solo and on a local server with my brother since its public release. WHY I SHOULD LET YOU ON?: I'm friendly and easygoing. I'm another mellow and mature player to add to your growing community. HOW OFTEN WILL YOU BE ON?: Whenever I'm not working - several hours a day, at least.