Posts

8

Joined

Last visited
tomarama64's Achievements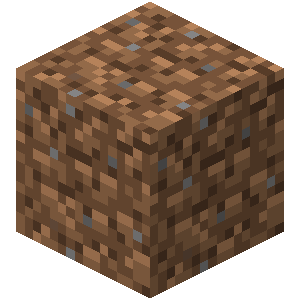 Dirt (1/9)
2
Reputation
im having the same problem the logo pops up and for a split second it loads then the loading bar disappears and it is just stuck on the logo for an eternity. i really hope this gets fixed ATOBT was my favorite mod pack . i really dont wanna go back to playing vanilla .

Name: Tommy Age: 17 IGN: tomarama64 Why you want to join: honestly i just dont really enjoy playing by myself, other then that i used to play ATOBT all the time with my cousin. but then he went into the marines so i stopped playing about January of 2015. now im just wanting something to occupy my time, and i also want to make more youtube vids Favorite Mod: Probably thermal expansion or glactiac craft is what i think its called but i dont remember its been a while Skype: tommy.snyder.63

Minecraft name? tomarama64 What country do you live in? U.S.A. in SC and AZ Skype name? tommy.snyder.63 Do you upload to Youtube? Channel? why of course my channel name is Project Waffel Age? I am 16 and i have been looking for a server like this for a long time. If you accept me i assure you, you will never regret it. Acceptance of server rules? Yes:) Also i have two friends that will be asking for whitelist as well sometime in the near future. their names are Sirpuncakes and xSTIFFLERx69 They are both 18, i am the youngest of the group. the server that we were on was recently shut down, so we would like to make this our new one and i would more to make any shout-outs for anyone wanting one. thank you and i await your reply.

the website www.w4n.ca is not working it says error 404 not found just saying my apologies the correct web-address is in the game at the spawn, which is looking quite good might i add.

title="Click to Continue > by Vidx">Minecraft Name: Skype Name: tommy.snyder.63 Age: 16 Experience with Attack of the BTeam! (1-10): about 7 Favorite Mod: probably the masterstaff and cryfish's fruniture mod Do you plan to record? of course i do What does Zaepora love? ocelots What do you like to do in Minecraft? i like to be helpful build magnicificent things and be an overall great person! Why do you want to be on our server? i would like to be on this server because it seems like a fun server with a friendly community. plus i hate playing by myself unless im making lets plays What else should we know about you? i am an active person and i do have a job. so i wont always be online but my job requires me to be out during the sunset time and sunrise im a photographer and thats prime lighting i aslo like to ride my bike as a hobby BMX is life so its maybe a little more then a hobby. as i said before im a very helpful person so if anyone needs help building like a cool house or yard or like a mansion for like spawn? im there ready to help!

tomarama64 reacted to a post in a topic: ATTACK OF THE B-TEAM [WHITELIST] SURVIVAL SERVER [20 SLOTS] *APPLY NOW*

SirPuncakes reacted to a post in a topic: ATTACK OF THE B-TEAM [WHITELIST] SURVIVAL SERVER [20 SLOTS] *APPLY NOW*

in-game-name: tomarama64 AGE:16 why do you want to play on this server: It sounds really fun, and also smaller servers are better then bigger servers what Do you like to do: everything what Don't you like to do: anything that goes against the rules EXP with modpack: bout 5 on a scale from 1-10 what is love: something i have for minecraft Squirtle or Pikachu: Pika just cuz SirPuncakes said he likes squirtle lol

Age:16 IGN? tomarama64 Why do you want to play on this server? I want to play on this server because it sounds really cool and fun. I like surviving, and this sounds like a challenging new way to do so. What do you want to build? I want to build something great!! something BIG! but Im not quite sure what it will be. maybe a giant space shuttle launch pad facility!! with my partner in crime SirPuncakes of course:) Where are you from? Im from U.S.A. Something about you? I love to play minecraft!!! And i would love to be on a whitelist tekkit server hint hint:) other then that im a funny person thats loves to play minecrafty!