Posts

4

Joined

Last visited
djpersing15's Achievements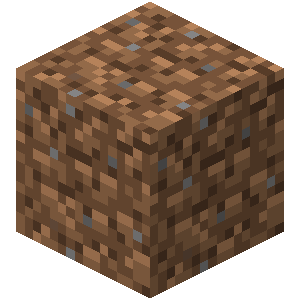 Dirt (1/9)
4
Reputation
Hello! Okay, I'm going to start over and create a new post. I don't even know how to delete my old posts. It's annoying. I hope Technic pack will work this flaw out. Anyway, my name is DJ. Anyone can join. There's no age limit. There's only 40 slots, but try to bear with me because 40 slots will become 60 slots in a week. Next month, it will be 100 slots. It's just money that's preventing me from upgrading my server. It's a new brand world with a spawn town. You could join it, or create your new town. You will have chest protection and griefing protection. You can claim or rent out plots for players. It doesn't matter. A spawn town will have a store where you can sell your items to make more money so you can create your town and nation. I will even hire and pay crew to build arena so we can challenge, bet, and kill on each in arena. The bottom line is, it's going to be fun server as long as we are staying on for months. I hope I get to see you on! The ip address is 209.105.245.143. The dynmap ip address is 209.105.245.143:8123 (Just type it in url)

Check this out! http://forums.technicpack.net/topic/70746-do-you-love-game-of-throne-join-medusa-cascade-server-60-slots-4-towns-war-economic-247/

crysomemoor reacted to a post in a topic: [1.2.9e] MEDUSA CASCADE [Whitelist] [Small community] [10 slots]

UPDATE! I'm restarting and switching to Attack of the B-team. It will be open tonight at 9:00 P.M. This post will be deleted after 9:00 P.M. I'm just moving to Attack of the B-team forum. Application Name (No last name, please) Username Skype (optional) Age 2 reasons why do you like to play Tekkit

The Server is shut down now, due to last minute change of my server host. Many files were lost, and we cannot recover it. My players won't probably come back. I'm switching to Tekkit. Hello! My name is DJ. This is a new server and it is only 14 days old! More players are joining, but we still have available slots. If this server is going great, I'll update the memory and ram of the server next month and I will increase the number of slots. We prefer experienced players, but we accept the range of age! I know it must get annoyed with having short-timed world and players leaving all time. That's why I strive to keep this server for 6 to 12 months. Also, I have Facebook page and Skype. So I'm easy to get and any issues will be resolved as soon as possible. I'm familiar with many mods. If you need help, just holler out at me, and I'll be more than willing to answer your questions. About me: I'm only 22 years old and I'm Rochester Institution of Technology student. My major is Information Technology. I have been playing Minecraft since two years ago, however I went in modpacks quickly. I have experiences with Technic and FTB. I love them both. I love AOTBT because it's adventuring and challenging modpack. The galactic mod is my favorite in this modpack. Plugins: WorldEdit, Worldborder, Essential. For Dynmap, there's issues with it currently and I'm trying to resolve it with the server hosting support. The expected up-time is 24/7. The server host is ProMinecraftHost. Server IP: 209.105.245.143 Whitelist: yes Rules No hacking No griefing No stealing No begging for items No violence, consensual PVP only. If you are breaking rules, I will put you in jail. I don't believe in ban anymore. The jail will justify that. There are no events, but you can message me or set up a poll to get major votes from players on Facebook page. I'd love to get some fighting action. Facebook: https://www.facebook.com/groups/1473509959559598/ Skype username: Djpersing15 (Be sure to let me know in the friend request otherwise I'll not accept you.) Application Name (No last name, please) Username Skype (optional) Age 2 reasons why do you like to play AOTBT Comment on this or PM me. Now it's time to enjoy our server!